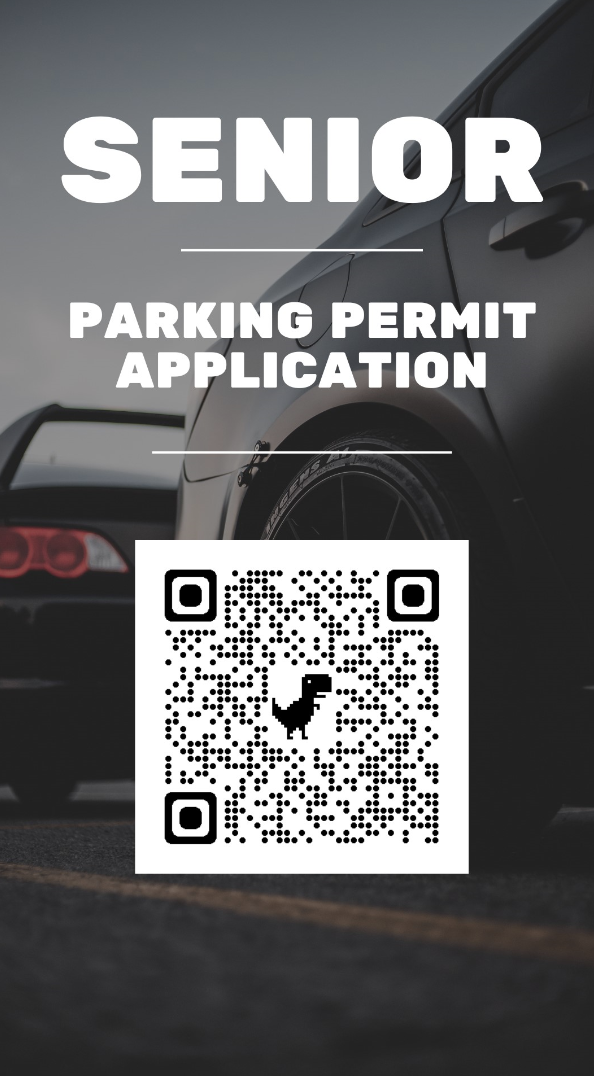 Purchase fee $25.00 cash or check
The parking policy starts being enforced on August 28, 2023
Parking Flyer   Application Form
By signing the application/contract, the applicant and parent/guardian affirm that they have read the above-listed parking policies. Applicant and parent/guardian recognize that student parking at Akins high school is a privilege and both agree to abide by the parking policies.
In order to apply for and receive a parking permit, the following documents must be submitted. 
Completed application.

A

copy

of the applicant's valid driver's license.

Proof of insurance with the applicant's name reflected on the proof of insurance.

The application must also be

reviewed and signed

by the parent/guardian.
Please read the following parking policies:
The parking permit is the property of Akins ECHS and must be surrendered upon request.

The permit is only valid for the current school year and for the vehicle

connected to the license plate information provided on the application.

Parking permits are not transferable to other vehicles. Vehicles found with transferred permits may be booted or towed at owners expense and applicant's parking privilege suspended for the year. Should applicant bring another vehicle onto the campus, applicant will either purchase another permit or apply for a temporary parking permit.

Akins is a closed campus*. Applicant understands that they do not have the authority to leave campus during school hours, and that doing so may automatically revoke applicants parking privileges for 30 days. A second violation of this rule may result in a revocation of parking privileges for the remainder of the school year.

Applicant understands that only seniors are allowed off campus during their assigned lunch period. If applicant transports non-senior(s) off campus during school hours,

their parking privileges can be revoked and students may face additional disciplinary actions.

Parking spaces designated for faculty, handicapped and visitor parking or other designated "No Parking" zones are not to be used by students. Violations of this policy can lead to revocation of parking permit. Vehicle may be towed at owner's expense. 

All vehicles that applicant brings on school campus must have a parking permit or a temporary parking permit. Temporary permit applications are located in the main office.

Applicant understands that the speed limit in the parking lot is ten (10) miles per hour and that applicant must drive within the designed flow of traffic, as well as adhere to all traffic signs and directions given by Akins personnel. 

Repeated violation of any of the above listed school parking policies are subject to your vehicle being immobilized (booted), fines assessed, and possible towing of the vehicle
Parking violations may result in the following

:
Parking fine of $25.00

Towing- vehicle towed at owner's expense

Revocation of parking permit
* The exceptions to this include seniors approved for off-campus lunch, ACC dual credit students, and students participating in Student Share