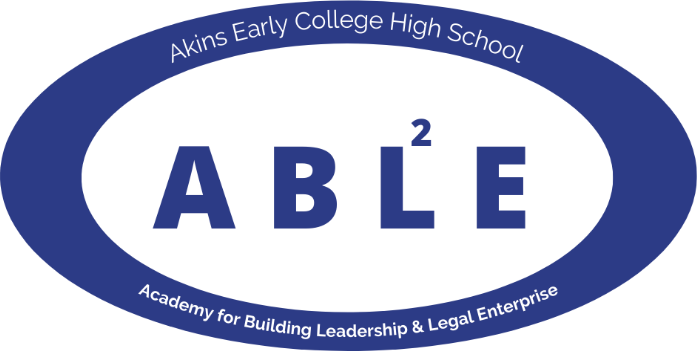 ABL2E Contacts
| | | |
| --- | --- | --- |
| Assistant Principal | Counselor | Academy Coordinator |
| Extension: 71187 | Extension: 71330 | Extension: 27993 |
2022-2023 ABL2E Course Contract Form
ABL2E prepares students for careers involving persuasion, military leadership, criminal justice, and court procedures. This academy enables a diverse community of learners to explore business and professional opportunities and build partnerships using community resources.
Possible careers in your future: In ABL2E, we want our students to walk away with a sense of belonging, a sense of adventure and the ability to take risks, a sense of self-respect and respect in others, success in working together and achieving high results, and the pride and confidence to make their professional dreams come true.
Criminal Justice Majors
Corrections Officer
Court Reporter
Dispatcher
Police Detective
FBI Agent
Legal Secretary
Forensics/Crime Scene Investigator
Emergency Medical Technician 
Majoring in Criminal Justice prepares students to pursue advanced academic degrees and to serve the community in the operation and management of federal, state, county, and municipal criminal justice agencies. Students pursuing a criminal justice degree may select a major in Criminal Justice with an emphasis in Law Enforcement or Corrections. All include optional internships in high school and in college.
The program at Akins introduces students to the many different professions in the Criminal Justice field. The classes start at an introduction level then progress into classes that will be useful in technical schools, colleges and the general workforce. We lecture and discuss related jobs such as Law Enforcement, Probation / Parole, Law School, Government Jobs, Investigations, etc. We have a lot of hands-on activities such as fingerprinting, crime scene searches, and interview skills. We have taken field trips to courtrooms, County Jails, District Attorney's offices, and the University of Texas Law School. We conduct mock trials as well. Student participation is very necessary. 


If you have interest in JROTC
The Akins Air Force JROTC program gives students the opportunity to become positive role models emphasizing 
citizenship
self-esteem
self-respect
service to community
self-discipline
responsibility
This program is committed to helping students develop leadership opportunities that may be part of military service or future endeavors.