A+ Federal Credit Union is excited to partner with Akins High School! Our goal is to provide opportunities for students to learn about smart money management through an on-campus branch, paid internships, in-class presentations, special products for students, and more.

Akins Debit Card
Open a Cash-Back Checking account at the Akins High School branch and get your Eagles Debit Card. Not only do you earn cash back when you use the card, but we also match that amount and donate to Akins High School.
So far in 2023, members and Akins High School have earned $21,860 through the Akins Debit Card program.
Membership required. Insured by NCUA. All checking accounts screened through ChexSystems. eStatements and debit card required. Conditions and restrictions may apply. Subject to change without notice. Cash back amount as of 7.31.2023.
Internships
The A+FCU Akins High School branch is staffed by AHS students in addition to A+FCU employees. The AHS Interns can receive school credit, work flexible hours, and get paid. Through the internship, students receive teller training, member service training, and more. This is hands-on program that provides exposure to a financial services career.
To see what positions are available, visit aplusfcu.org/careers.
Scholarships
We're committed to helping our college-bound members with scholarships for educational expenses.
Each year we award multiple scholarships to hardworking high school and college students. In 2023, we awarded $120,000 to 60 high school and college students. 
Visit aplusfcu.org/scholarships to learn more and sign up to be notified when future application periods begin. 
Announcements
The Akins Branch reopened for the 2023-2024 school year on Monday, August 14, 2023 at 11:30 am.
Branch Hours
Monday – Friday: 11:30 am – 5 pm
Click Here

to schedule and appointment today.
Contact Us
The Akins HS branch is located on the first floor by the library and main entrance. It has both an in-school and public entrance. The branch is closed on school holidays.
Membership required. Insured by NCUA.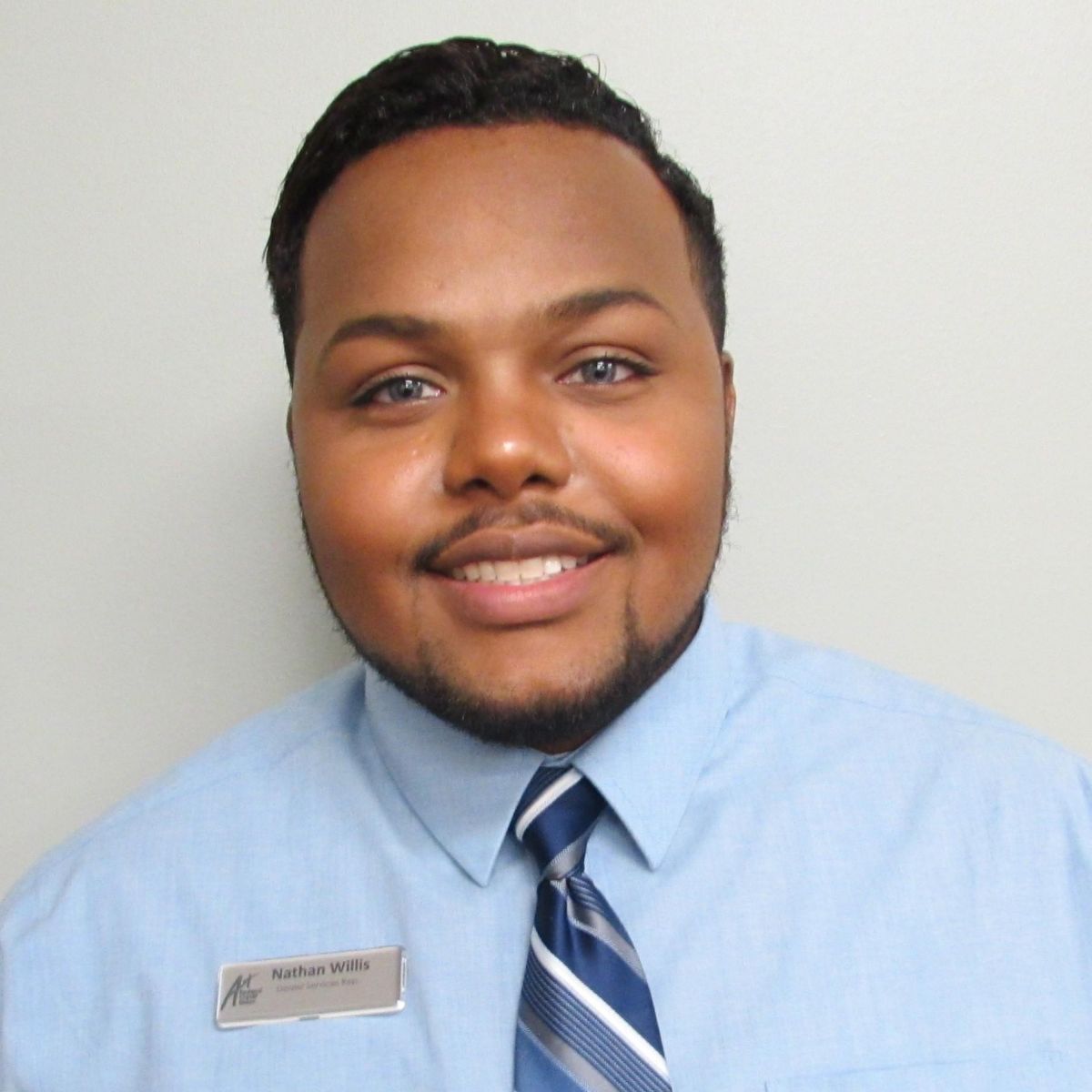 Nathan L. Willis, CCUFC
HS Assistant Branch Manager II| Akins High School
nwillis@aplusfcu.org | 512.421.2739