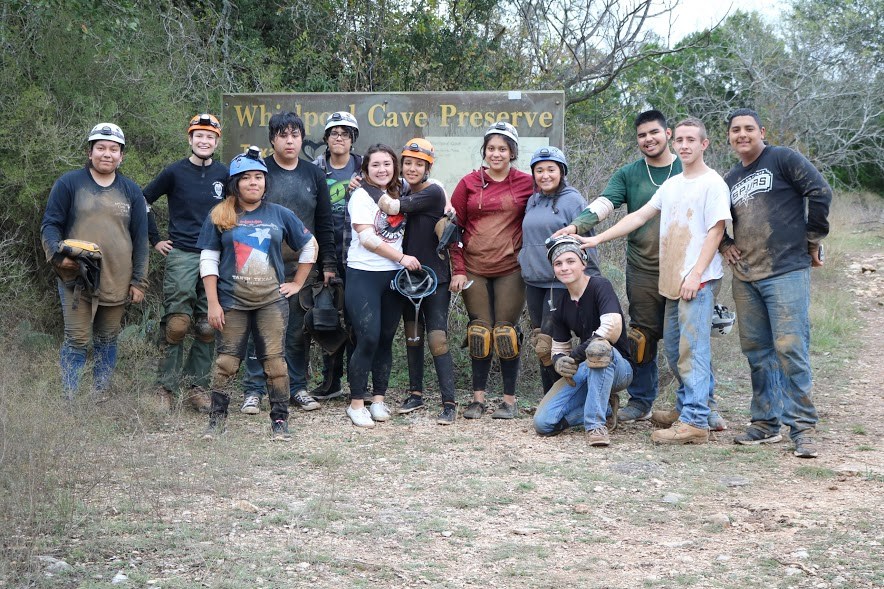 Akins Park Ranger Cadet Program
Students in the Park Ranger Cadet program will participate in our Wildlife/Natural Resources Pathway and eventually have the opportunity to become park ranger cadets with a paid summer internship. Students spend a large amount of time in the field experiencing the job duties and responsibilities of Austin Park Rangers. Students have an amazing and very unique opportunity currently only offered at Akins Early College High School to gain real-world experience from field experts, such as environmentalists, biologists, horticulturalists, as well as actual Austin Park Rangers. Students will work hand in hand to be a contribution towards the improvement of not only our community, but to all Austin Parks. Cadets contribute back to the community by helping facilitate youth programs, public events, as well as becoming aware of day to day activities that are essential in giving back to our environment. Students are able to network with professionals and establish memories that will last a lifetime. 
Fishing/TPWD Angler Certification
Wildlife and Plant Identification
Lead Youth Programs/Outdoor Volunteer Opportunities
Rocketry
Biking- Safety and Trail Ride
Snorkeling
Rock Climbing
Bouldering
Caving
Geocaching
Archery
Backpacking
Hiking
Kayaking
Canoeing
CPR/AED/First Aid Certification
City of Austin Park Ranger Cadet Program- Cadet Pathways to Success!
The Park Ranger Cadet Program is a collaborative effort with Austin ISD at Akins ECHS and the City of Austin Parks and Recreation Department. Students take a year long course and have the opportunity to work with The City of Austin Park Ranger Unit as a paid summer intern. MISSION: To increase equity in outdoor careers, we help participants gain a sense of their own power to be leaders and stewards for Austin's parks and communities.
Staff
Mr. Cornelius Lopez
CTE Agriculture Teacher- Austin Park Cadets Teacher (Green Tech Academy)
Email: cornelius.lopez@austinisd.org 
Phone: 512-841-9853
Resources
Pedro Hernandez Ranger Cadet to Field Boss (YouTube)Pedro Hernandez attended Akins High School and graduated from the Akins Park Rangers program. Now he works for the Utah Conservation Program.