W. Charles Akins High School is dedicated to preparing all students for success in any postsecondary endeavor. Through our Smaller Learning Community structure, students are exposed to college and career pathways while receiving individualized instruction. Our school was named after Dr. W. Charles Akins, whose roots go deep into the Austin Independent School District and the community it serves.
Dr. Akins' education is based upon a long list of Texas institutions including Blackshear Elementary School in Houston, Kealing Junior High School, and Old L.C. Anderson High School. After graduating from Anderson High in 1950, Dr Akins continued his education by earning a Bachelor's Degree in History from Huston-Tillotson College, a Master's Degree from Prairie View A&M University, and Administrative Certification from Southwest Texas State University. In addition, Huston-Tillotson College presented Dr. Akins with the Honorary Doctorate of Humane Letters in 1982.
But where Dr. Akins truly distinguishes himself is in his contributions to one of 20th Century America's most important societal advancements – equal education for all children. His teaching career began with near immediate recognition, in 1962 – just three years after he began teaching social studies at his alma mater, Old Anders – he was recognized as Anderson's Teacher of the Year. Following that, as Austin ISD began to integrate its teaching faculty in 1964, Dr. Akins was selected to be the first African-American teacher in newly desegregated Johnston High School. It was there that he sponsored the Boys' Service Club and became the first Dean of Boys. He subsequently served in administrative positions at Old Anderson and Lanier high schools as Assistant Principal.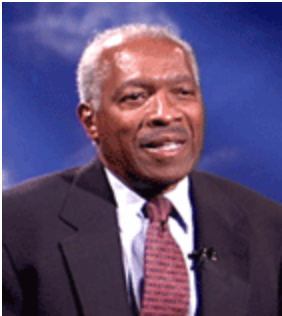 In 1973, Dr. Akins was selected as the first principal of the new L.C. Anderson High School during one of the most turbulent social times in Austin's history – the implementation of federally-mandated school busing for racial integration. His leadership there until 1982 paved the way for all Austin schools to create communities in which diversity is valued, expectations are high for all children, and opportunities for students and staff to achieve at their fullest potential are offered. In 1982, Dr. Akins' service to the school district expanded as he assumed central administration responsibilities, most recently as Associate Superintendent for Development and Community Partnerships. Most recently, in April of 1998, the Austin ISD Board of Trustees voted to name Austin's newest high school for Dr. Akins. Groundbreaking of Akins High School took place in January of 1999 and W. Charles Akins High School opened its doors to students in August of 2000. Our school is a tribute to Dr. Akins' and his commitment to young people.  It ensures his work and spirit, not only endure, but thrive.  On March 29, 2017, Dr. W. Charles Akins passed away in Austin at the age of 85.  Everyday, Akins High School students aspire to fulfill the expectations that Dr. Akins always expressed when he visited the campus through the school year.  His legacy will continue for future generations of students!!!  
Our namesake, Dr. Akins, was named a History Maker in 2010; he visited Akins High School in 2015 to speak about his life and accomplishments. Read more at HistoryMakers.com.